raw materials
We collaborate exclusively with certified Greek animal breeders, so as to ensure the best raw materials at every production stage, on a daily basis. Thus, we are not just certain of, but can guarantee the inimitable quality of our products and their unique flavour, which you enjoy every time you place your trust in our brands.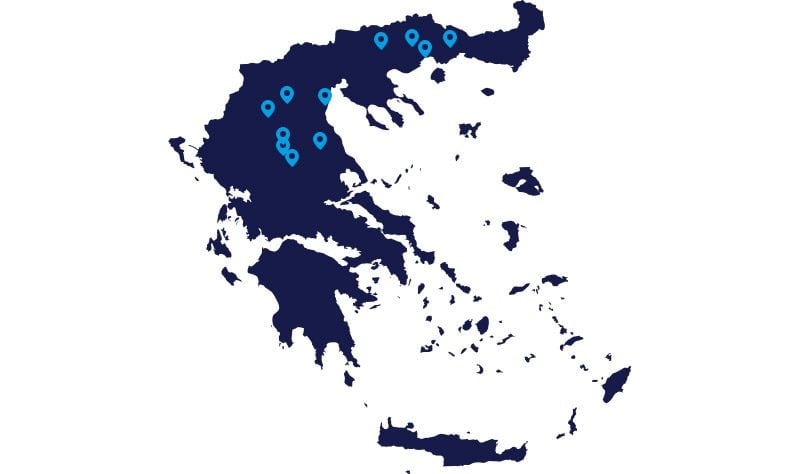 our principles
At L.A. Farm S.A., our basic principle is to ensure that our morals and values are expressed though our operational excellence and growth, with a global perspective. With each new step we take, we aim to preserve the strong relationship that we have built over the years with the local community and Greek society in general, and to maintain our respect for the environment. Our priority is to evolve continuously, covering the growing needs of the consumers, while at the same time monitoring new eating habits and keeping pace with the latest trends.
Our products represent genuine Greek tradition, while our facilities for the production of Feta cheese and other white cheese comply with the highest standards of modern technology. Our desire is to see consumers enjoying the genuine dairy products of Thessaly, at the best possible price on the market. However, we do not compromise the quality of our raw materials. Even in these difficult times, our main concern is for our quality to remain exceptional. Every time you place your trust in our products, we want you to enjoy both the flavour and the price!
certifications
Our technological equipment is certified according to international standards. Thanks to regular quality and efficiency audits, we increase our productivity and competitiveness with technologies that respect the environment and constantly upgrade our production levels.